I've been to Australia several times. I'm fascinated by this big country with its cities, beaches, the outback and animals like kangaroos and koalas. In Queensland I visited Brisbane ('Brissie' for short) where my friend Christine Feldman-Barrett has lived for nearly five years. She tells you her insider tips for Brisbane – the best time to travel there, accommodation, restaurants and sights.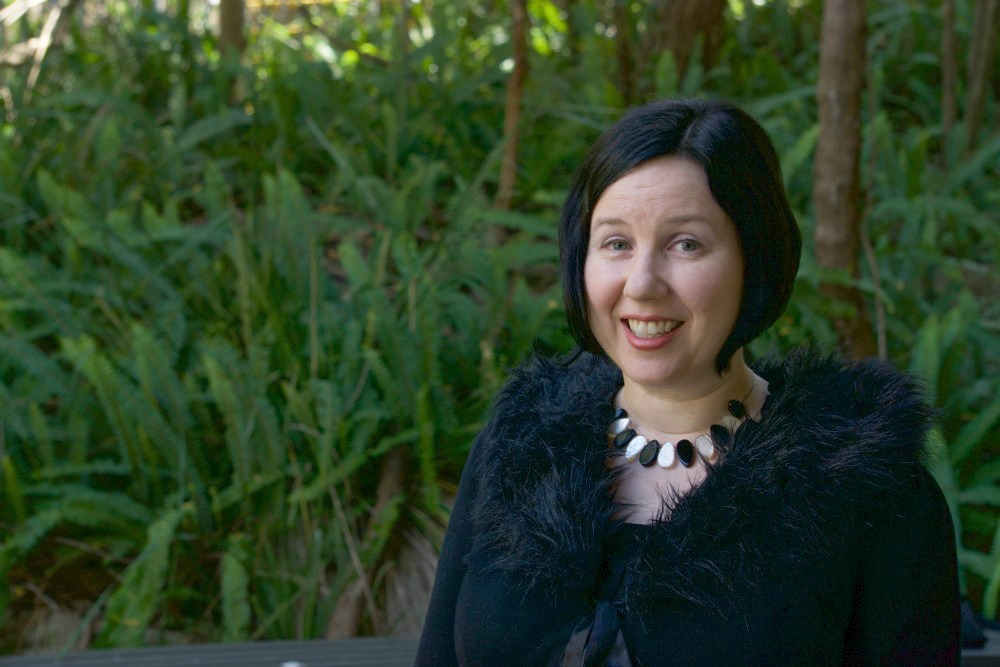 I met Christine for the first time around ten years ago in Berlin. We share a passion for Sixties music, interior design and clothes.
Christine is a Lecturer in Sociology at Griffith University in Queensland. She is originally from Chicago, but lived in many cities throughout the United States before moving to Brisbane. As a Fulbright Scholar, she also lived in Hamburg for a year of doctoral research via the Forschungsstelle fuer Zeitgeschichte – Universitaet Hamburg.
Her main areas of expertise are in youth culture and popular music history. She is the author of 'We are the Mods': A Transnational History of a Youth Subculture (2009) and editor of Lost Histories of Youth Culture (2015). She loves to travel – and holds a special place in her heart for Germany, her mother's homeland.
She says: "To me, Brisbane is the most 'Australian' of all the country's big cities." Here are her insider tips for this subtropical, lush city:
What brought you to Brisbane?
I moved to Brisbane from the U.S. in July 2011 for professional reasons. I was hired by Griffith University as a Lecturer in Sociology. It's been a life-changing experience for me in so many ways – and I would have never expected to wind-up living in Australia.
That being said, I had been to Australia before. I traveled through the country after finishing university – but that was many years ago in 1994. Interestingly enough, I hadn't visited Brisbane on that trip. While I had made it out to Perth and Alice Springs, I had not traveled to Brisbane or anywhere in Queensland.
I'm sure it was because I had spent a lot of time in Hawaii growing up – so I was less attracted to seeing the subtropical part of the country and, instead, focused on the country's so-called 'Red Centre' by touring Uluru and King's Canyon in the Northern Territory. I also took some classic train journeys –  the Indian Pacific from Sydney to Perth and the Ghan from Alice Springs to Adelaide.
I don't regret those travel decisions – as I haven't yet made it back to those parts of Australia and I've now had plenty of time to explore southeast Queensland!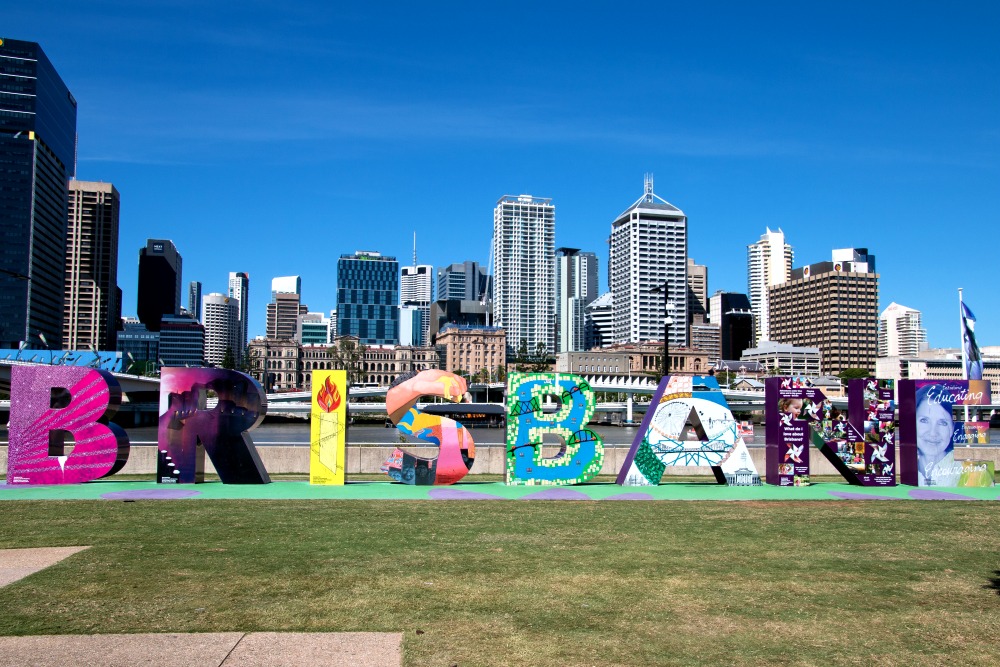 Why should everyone travel to Brisbane once?
To me, Brisbane is the most 'Australian' of all the country's big cities. Before people travel to Australia, I think they mostly picture it as a nation that is either subtropical or dominated by the expansive 'Outback'.
While Melbourne is culturally exciting and Sydney has its gorgeous harbor, they are not subtropical and lush cities like Brisbane.
Queensland's capital city is the country's truly subtropical metropolis. It's year-round warm climate is punctuated visually by quaint bungalows (called 'Queenslanders'), gorgeous flowering trees – alongside all the palms – and a whole host of colorful, exotic birds.
While the city of Brisbane is a fun place in and of itself, it is also the gateway to both the Sunshine and Gold Coasts – both about an hour's drive away either north or south.
These areas offer visitors some of the most beautiful beaches and parks in all of Australia – let alone the world. In this way, Brisbane is also a perfect jumping-off point for exploring the southern part of Queensland.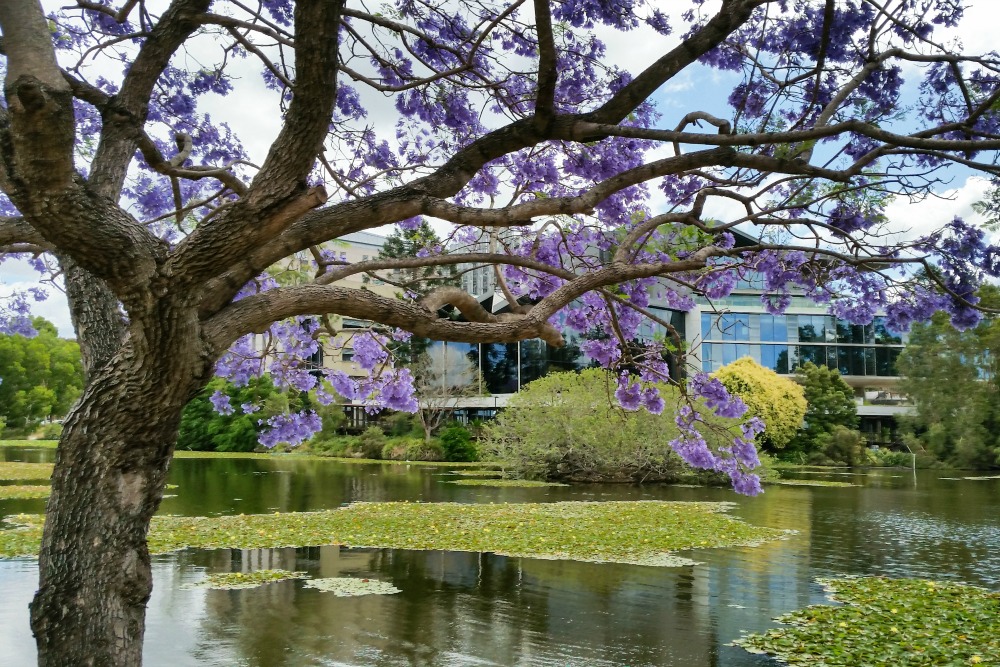 When is the best time to visit it?
Spring (late September to early November) is really lovely and temperate. The summertime heat and humidity hasn't kicked in yet and you can take full advantage of Jacaranda season as well.
The Jacaranda trees, with their incredibly gorgeous purple blossoms, are in full bloom by early-to-mid October. Because of this, I would recommend that October is actually the optimum month to experience Brisbane in all its springtime beauty.
Which attractions of Brisbane are worth seeing?
Most everyone who comes to Brisbane – whether backpackers, families, or touring rock bands – makes sure to visit the Lone Pine Koala Sanctuary (708 Jesmond Rd, Fig Tree Pocket), which was founded in 1927 and, therefore, is the oldest of such animal parks in the country.
It's such a popular stop with visitors that the sanctuary's cafe/ shop displays all the celebrities who have visited there by posting photos of them (holding koalas!) all over its walls.
After nearly five years living here in Brisbane, and countless trips to Lone Pine, I am still not surprised that this is one of Brisbane's top attractions.
It is nothing short of amazing to hand-feed freely roaming kangaroos or to hold a soft koala in your arms.
They also have many engaging shows on offer – my favorite one is called 'Birds of Prey'.
It's also just a really lovely park and – as a bonus – it's also possible to take a ferry down the Brisbane River from the city centre to the sanctuary. As a local, I haven't done that myself, but that would be perfect for visitors.
I also would recommend a visit to the top of Mount Coot-tha where you can get a stunning view of the whole city. On the way down the mountain, be sure to stop at the Brisbane Botanic Gardens (Mt Coot-tha Road, Toowong). I am particularly fond of the Japanese garden there.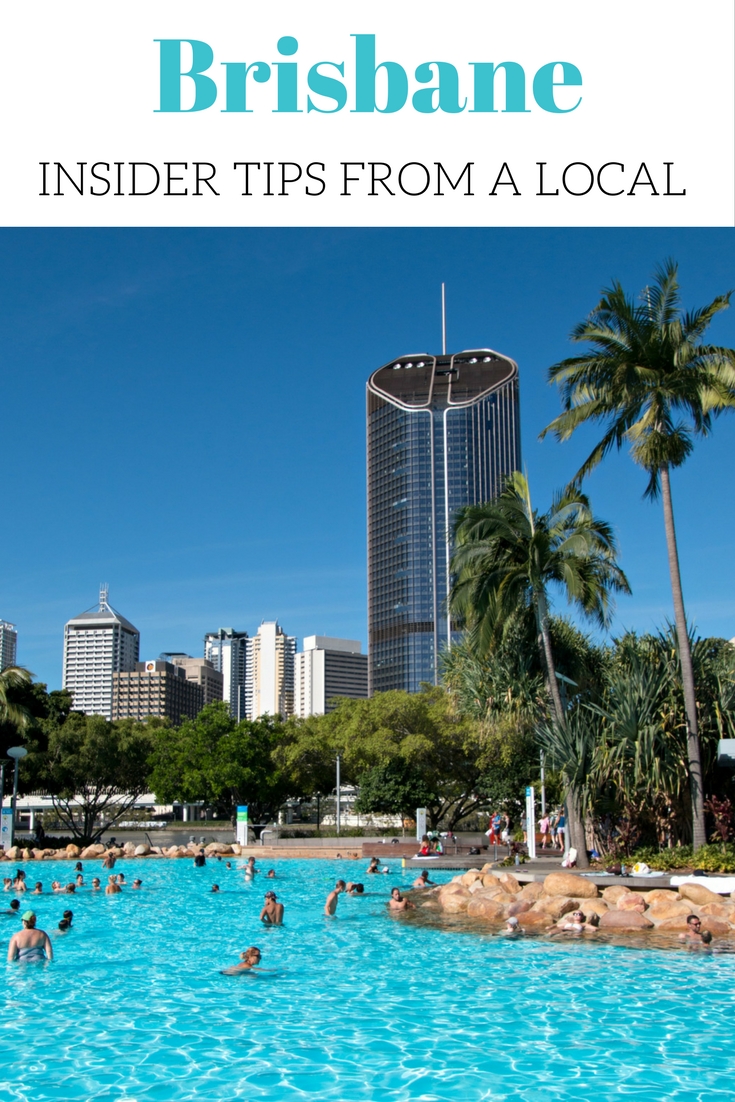 In the city proper, the South Bank area is well worth a visit. You can walk along the Brisbane River and stop at various cafes, shops and even the pool and beach, too.
While there are tourist-oriented ferry rides available all along the river, you can also hop onto a Citycat – which is part of Brisbane's public transport system – and see the city from the river that way.
What are your insider tips?
I always look for the quirkier or more sub-cultural side of any city I visit or live in. In Brisbane, the more alternative neighborhood is definitely West End, an inner-city suburb near South Bank.
It's a 'local' favorite rather than a tourist area, so visitors get a better sense of the city's life if they spend time there. There are countless cafes to choose from, but the Three Monkeys (58 Mollison St, West End) has the most unique and funky atmosphere – they really play up the subtropical theme – especially in their outdoor seating area.
This theme is also what's happening at Jungle (76 Vulture St, West End), the city's premiere Tiki bar, which is a few blocks away from Three Monkeys.
Similarly, but closer to the CBD (the 'Central Business District') is Fortitude Valley – which also boasts some unique stores, bars, and cafes and quite a few of the city's nightclubs and live music venues, such as the Zoo (11 Ann St, Fortitude Valley).
You also shouldn't miss a stop at Cloudland (641 Ann St, Fortitude Valley) while in 'the Valley'. This multi-level bar is one of the most beautiful you will see in Brisbane or elsewhere. There are see-through floors on the higher levels of the club, plush, Middle-Eastern-style seating areas with lots of pillows, and, also, on the first floor, large, egg-shaped rattan chairs that swing from the ceiling.
Another interesting stop in the Valley would be Foundry Records (228 Wickham St, Fortitude Valley), which is a combined record store and cafe. Vinyl is back in fashion, after all, and coffee never goes out of style.
In which district should visitors book a hotel?
Most hotels are in the city centre (the 'CBD') or in Fortitude Valley. However, there are also some nice ones in South Bank. Of these three places, I would either recommend South Bank or Fortitude Valley.
The Valley is especially good for more budget options. There is really easy access by public transport from both these parts of the city to anywhere you want to go –  and they offer a bit more character and charm than the CBD. I've also heard very nice things about Spicers Balfour Hotel (37 Balfour St) in New Farm.
Which food is typical for Brisbane? Your tips for restaurants?
Like most modern and multicultural cities, Brisbane offers restaurants representing the many different ethnic groups that comprise the city's population.
The best food I've had in Brisbane is in the suburb of Moorooka, which is also called 'Little Africa' here due to the many African immigrants that have taken residence and set up businesses there.
Moorooka's Yeshi Buna (1/131 Beaudesert Rd, Moorooka), an Ethiopian restaurant, has the best food I've eaten in Brisbane. It is a small, unassuming-looking restaurant, but the food is AMAZING. I will eat there any time!  My husband and I recently brought overseas guests there who hadn't had Ethiopian food before and they absolutely loved it.
If visitors are looking for really delicious and authentic Asian food, the best place to go is Sunnybank. It's a suburb about 25 minutes from the city centre (reachable by public transportation, too) that has several plazas full of restaurants representing Chinese, Vietnamese, Thai, Singaporean, Korean, and Japanese cuisines.
Fortitude Valley is the city's Chinatown, so there's some good Chinese and other Asian restaurants there (I really like The Enjoy Inn, 67 Wickham St), but Sunnybank has a wider selection overall.
You can also get some nice seafood here. Summertime is all about prawns – especially at Christmas. Prawns are to Australian, summertime Christmases what ham, duck or turkey are to those who celebrate Christmas in the winter. Everybody looks forward to prawns at Christmas.
There's also a locally sourced shellfish, the 'Moreton Bay Bug' that is delicious despite its unappetizing-sounding name. It is a kind of lobster, so that's what it tastes like. To me, the Moreton Bay Bug tastes like a cross between lobster and crab.
Where to go out in the evenings?
As already mentioned, both West End and Fortitude Valley are fun areas for going out in the evenings. Recently, the West End's Boundary Street Markets (91 Boundary St) have become very popular with locals and visitors alike. The markets host a good variety of food and boutique stalls and there is often live music being played by local performers and bands.
I also would not miss a stop at Cloudland in Fortitude Valley – at least for a drink to soak up its unique ambiance. Dress up for that, though, as they do have a more formal dress code to get in.
Is Brisbane an expensive destination?
I think most visitors coming to Australia (not just Brisbane) will be surprised at the price of things. Initially, everything seems a lot more expensive than it should be.
That being said, the current exchange rate is very favorable between the Euro and the Australian Dollar. Visitors from Europe should relax a little in knowing that their Euros will stretch quite far on any trip 'Down Under' these days!
Here you may find some more insider tips from locals (English and German articles), e.g. about Singapore, Bali, Cape Town, Yucatan in Mexico and Barcelona.
Pin this article on Pinterest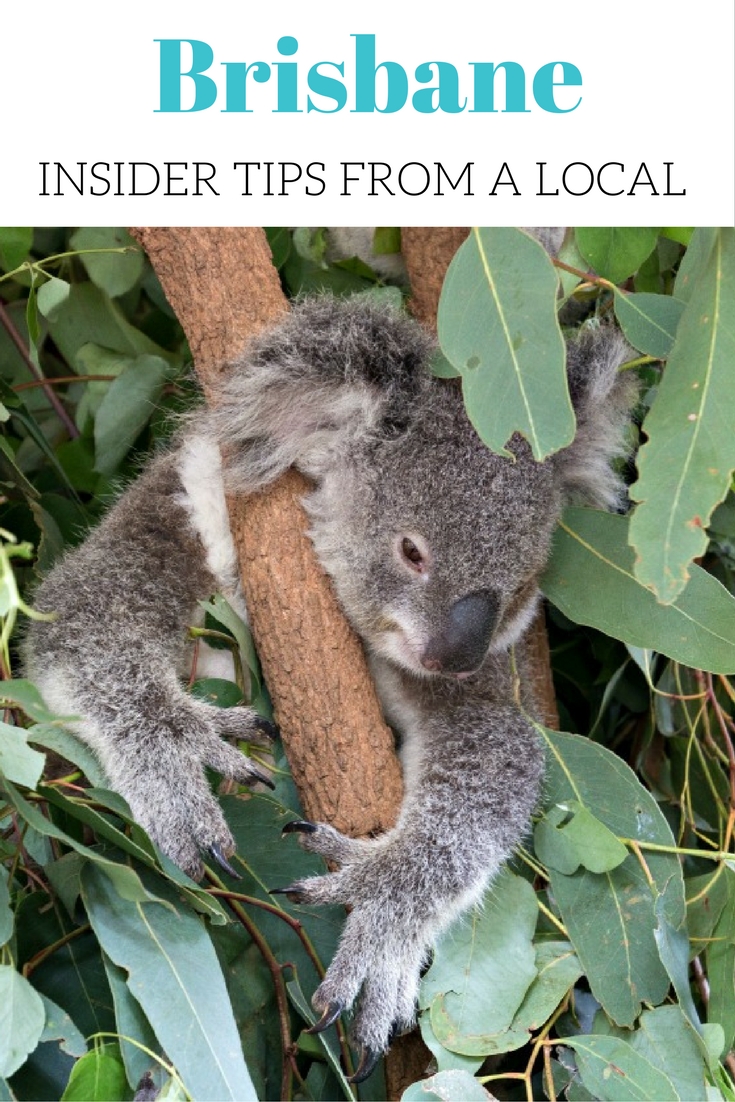 MerkenMerken
The following two tabs change content below.
Reisebloggerin
bei
Travel on Toast
Auf diesem Reiseblog gebe ich Tipps für Ausflugsziele in NRW, Städtereisen, Strandurlaub, Urlaub mit Hund und vegan reisen. Folge mir gerne auf Social Media!