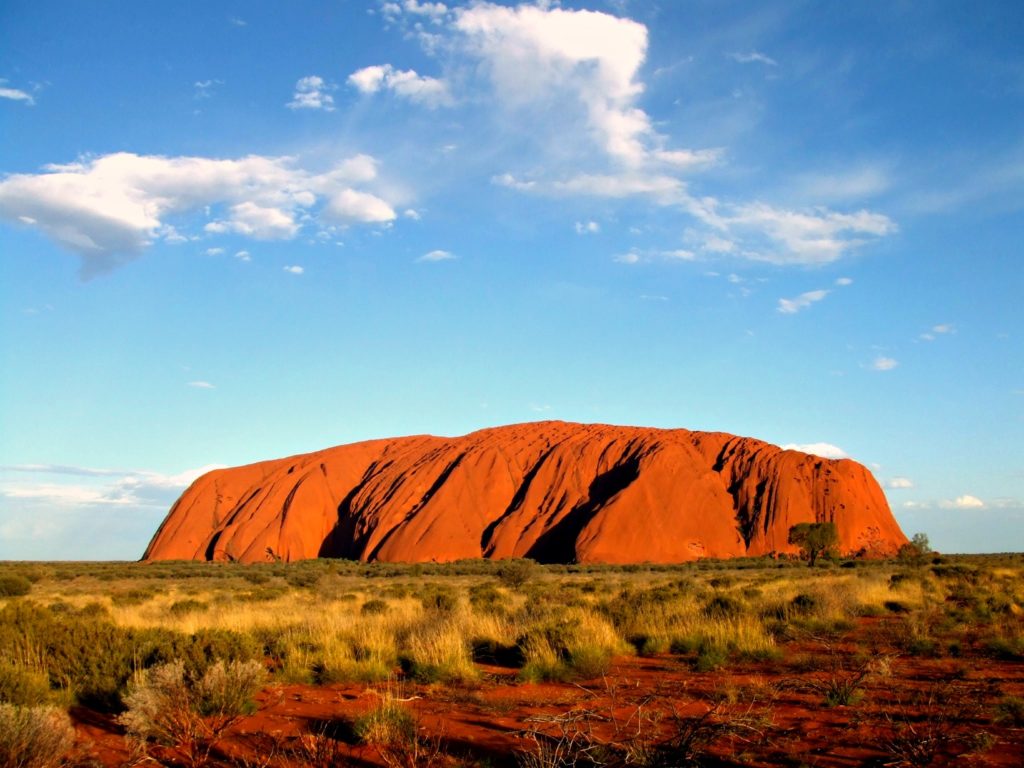 English post. The Great Barrier Reef, beaches, the Outback, kangaroos and aborigines – I always wanted to see Australia. Five years ago I traveled to "Down Under" for the first time. In this article I list some advantages and disadvantages.
Pros: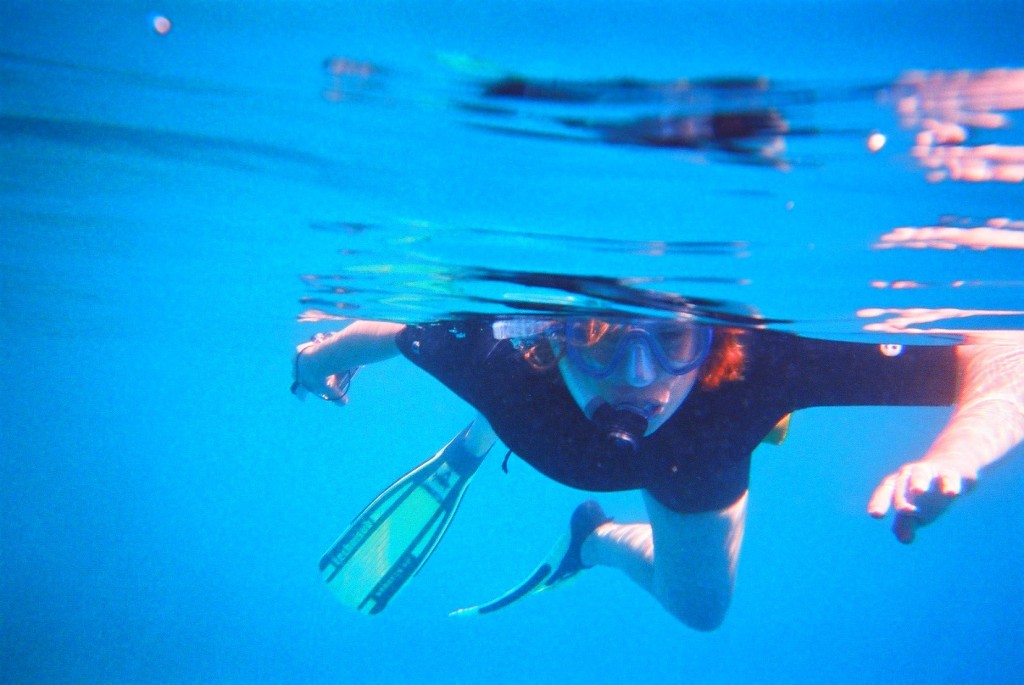 1. Ocean, ocean and more ocean: Australia is one huge island with ocean all around. Here you may dive, snorkel, surf, sail or swim. And the Great Barrier Reef is great. I saw here massive fish with stripes, stingrays, reef sharks and turtles. On a road trip we took the Great Ocean Road right along the ocean – with a breathtaking view!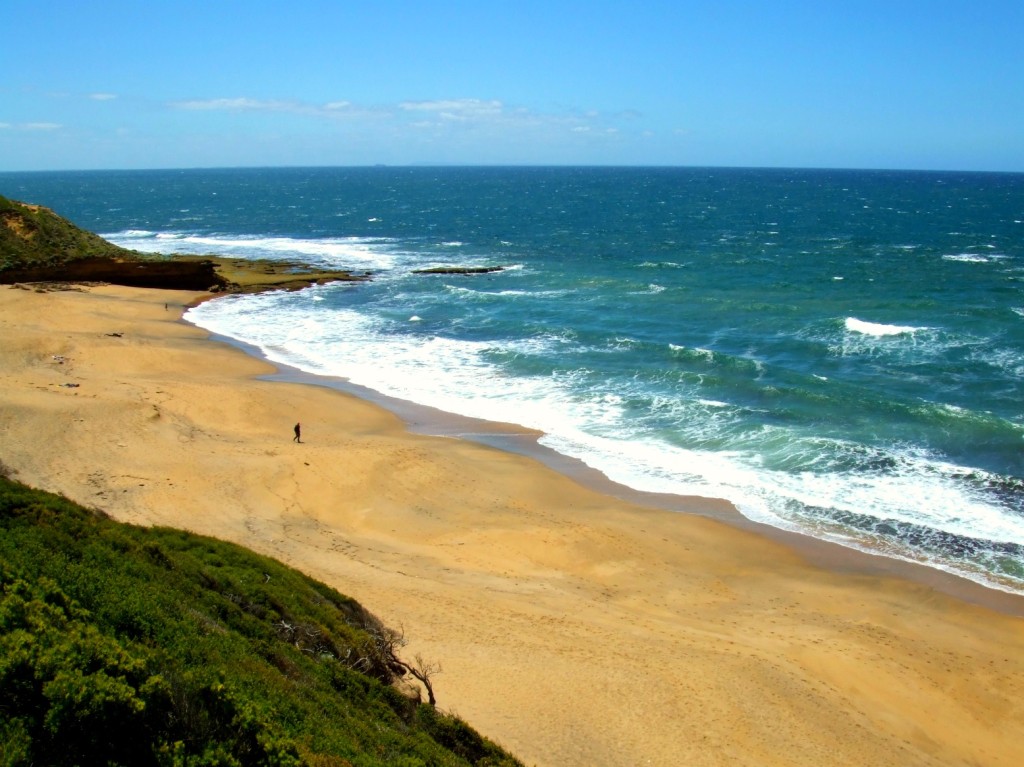 2. Dream beaches: OZ has the nicest beach I've ever seen. Whitehaven Beach winds deep into the interior of the country. And Sydney's famous Bondi Beach or Noosa at the Sushine Coast are also great!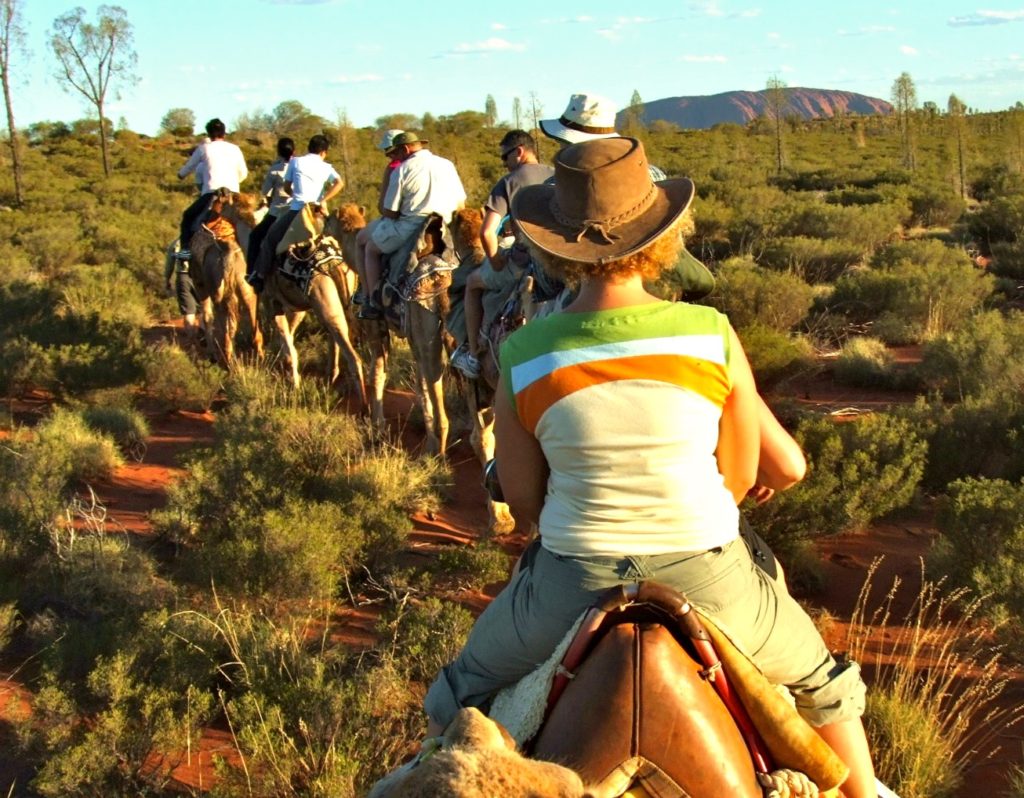 3. The Outback: Of course I already visited the "Red Center". It was hot at the "Uluru" (Aborigines' name of the Ayers Rock) but worth the visit. On camels we rode around the stone. At night time we watched the stars with the Southern Cross – magical!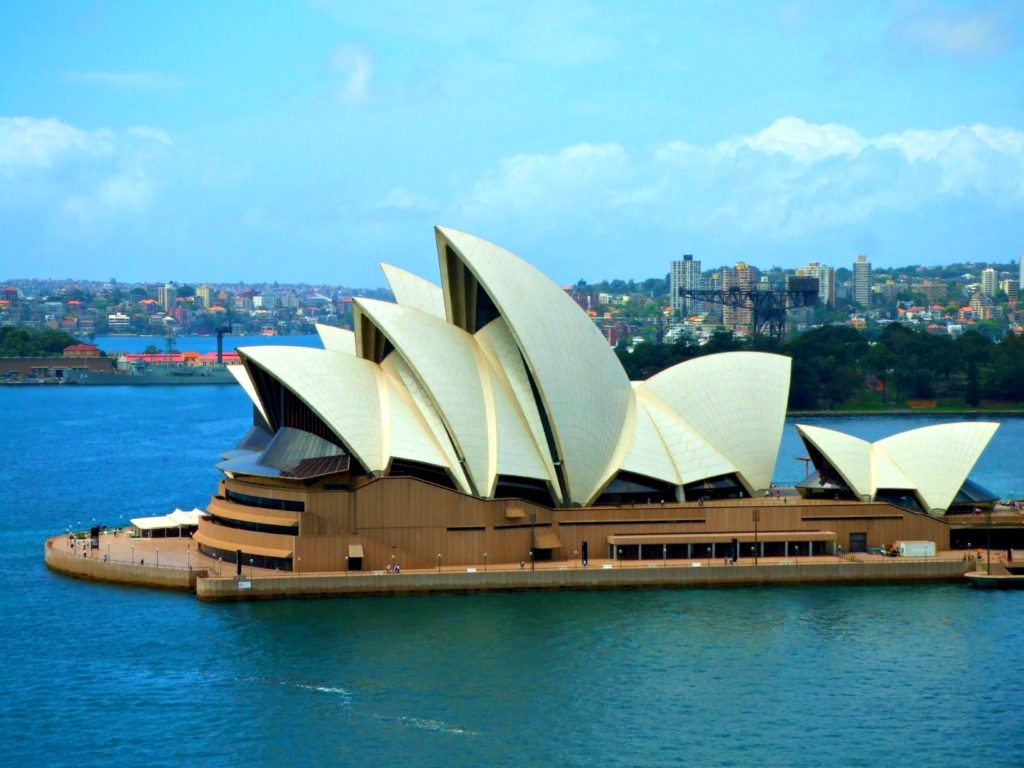 4. Cities: 80 per cent of the Australians live in cities. My all time favorite is Melbourne with St Kilda and its beach. But you should also visit Sydney with its Opera House and the subtropical Brisbane.
5. Cute animals: The wombat is a kind of overgrown guinea pig and my favorite Australian animal. But I also like kangaroos with their long eyelashes and koala bears with their fluffy ears.
6. Friendly people: The Aussies are easy going and talk to strangers all the time. I like!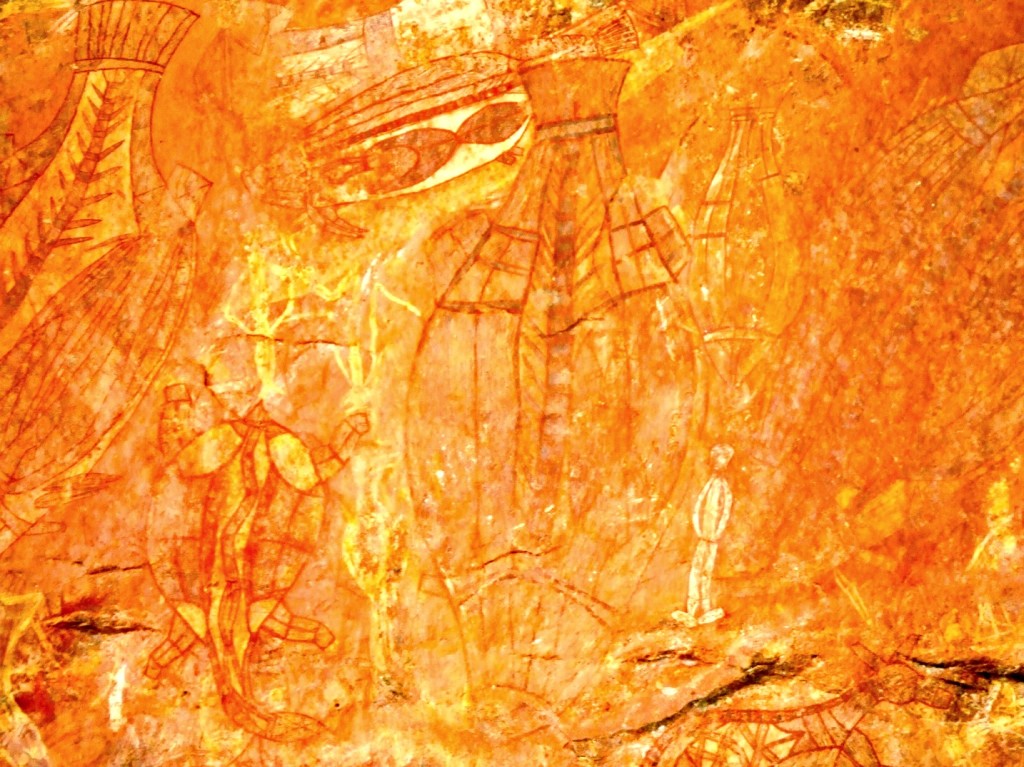 7. Interesting Aboriginal culture: It's a shame that you can't see more of the indigenous Australians in normal life. You might get lucky in Darwin in the far north. In Kakadu National Park we found many rock drawings.
Cons:
1. A long journey: I'm from Germany so the flight is extremely long, it takes more than 20 hours. So far I've always done a break for a few days on the way to Australia. On our trip in January 2013 we got used to the warm weather and the time difference in Kuala Lumpur, Malaysia.
2. Wide distances in the country: Australia is huge so a distance of 1,000 kilometers is nothing for the Aussies. But domestic flights are quite inexpensive thanks to low-cost carriers like Jetstar or Virgin.
3. Intense sun: People with fair skin like me have to be careful – because of the ozone hole there is more dangerous UV. You may easily get a sunburn.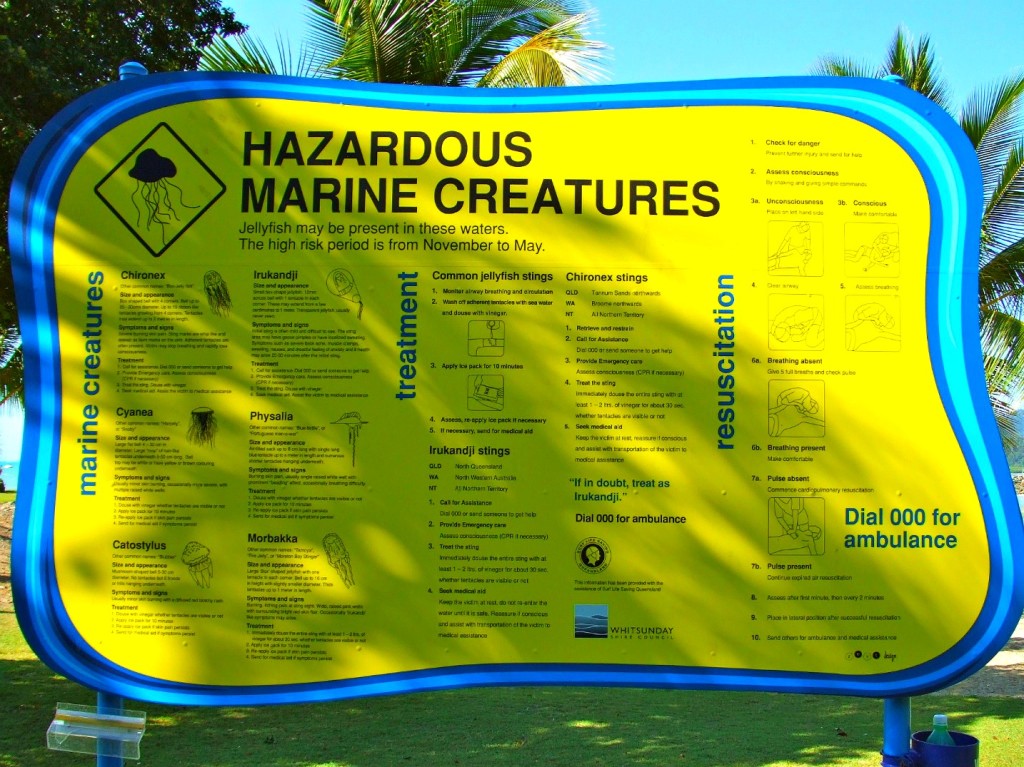 4. Dangerous animals: In Australia there are a lot of nasty animals. Because of the salties (= saltwater crocodiles) many of the beautiful beaches in the northern part of the East Coast are deserted. In the water are box jellyfish and sharks. There are also poisonous spiders and snakes.
5. Expensive country to visit: Australia is the most expensive country I've been so far, even more expensive than Japan or New Zealand. A bed in a hostel dorm starts at 25 Euros, lunch is 12 Euros or more. In most countries in Asia or Latin America you spend less.
6. Wifi is rare: Restaurants or cafes often say they offer free wifi but then it doesn't work. And in some internet cafes you spend 4 Euros per hour.
Conclusion: Australia is a great country to visit. But bring some more money than e. g. for Asia and your sun screen.
What are your pros and cons of traveling to Australia?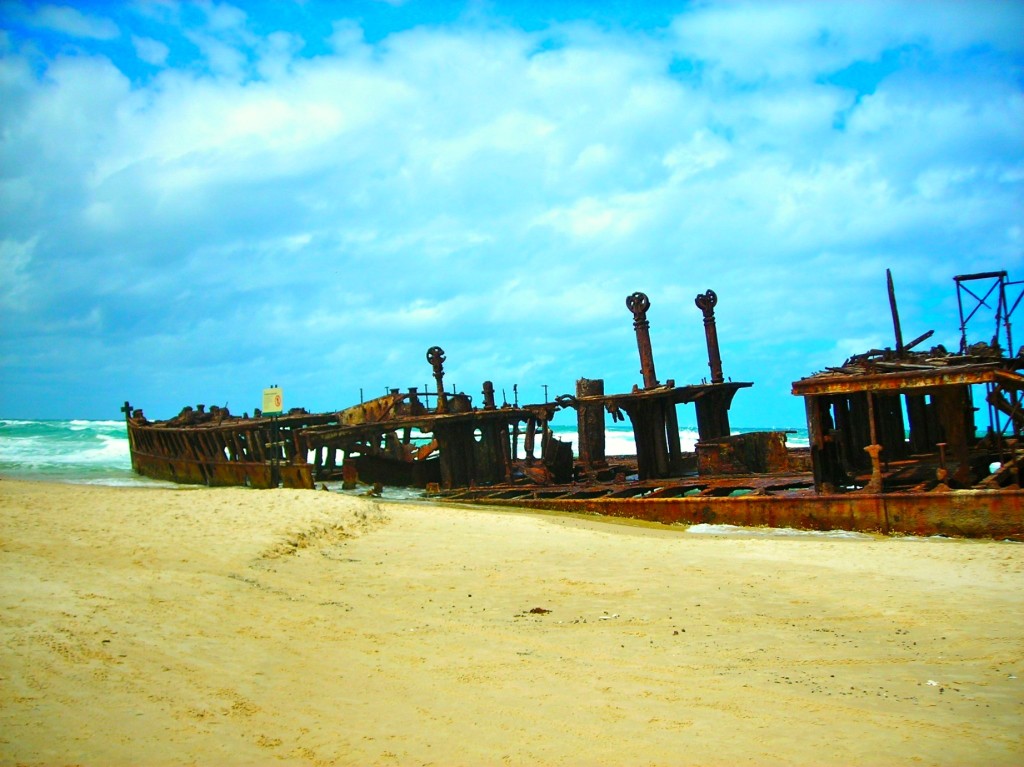 The following two tabs change content below.
Reisebloggerin
bei
Travel on Toast
Auf diesem Reiseblog gebe ich Tipps für Ausflugsziele in NRW, Städtereisen, Strandurlaub, Urlaub mit Hund und vegan reisen. Folge mir gerne auf Social Media!