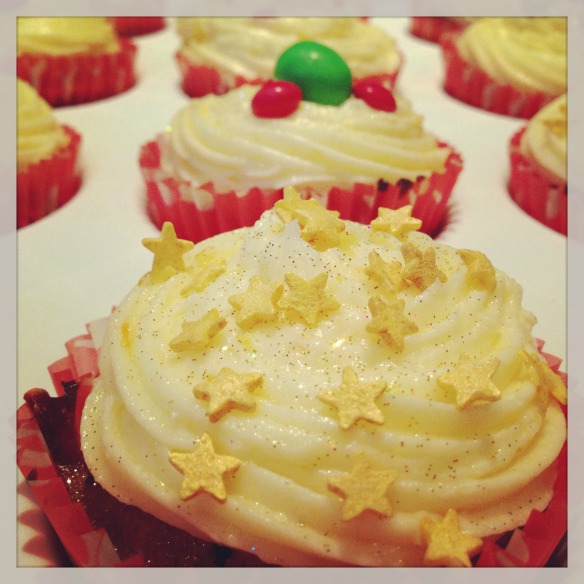 English post by Lynsey (Lally of Leisure). These festive cupcakes are a fun twist on the traditional British Christmas cake and make great little gifts. They are perfect for those who, like me, find the typical marzipan and icing too heavy and sweet but want to enjoy the fruity spicy taste of this seasonal cake.
For this cupcakes recipe I used mince pie "mincemeat" filling with extra raisins to add a bit of luxury, but you can replace this with mixed dried fruit.
For 12 cupcakes:
Cupcakes mixture:
125g butter
100g brown sugar
2 tsp finely grated orange rind
2 eggs
200g raisins
300g mince pie filling
60g chopped walnuts
80ml fresh orange juice
75g plain flour
75g self-raising flour
You can replace the raisins and mince pie filling with 500g dried mixed fruit and 1/4 tsp each of nutmeg and cinnamon.
Put the oven on to 170˚C to preheat.
1. Use an electric whisk to beat the butter, sugar and orange rind in a bowl until smooth.
2. Add the eggs one at a time, beating well after each one is added.
3. Stir in the mince pie filling, raisins (or dried fruit), walnuts and orange juice.
4. Sieve the 2 types of flour and mix in well.
5. For even sized cupcakes, use a 50ml measuring spoon to put the mixture into paper cases placed in a cupcake tin.
6. Bake for 20 minutes or until cupcakes are firm to touch. Leave in the tin to cool before transferring to a wire rack to cool completely.
Icing mixture:
170g butter
250g icing sugar
2 tsp finely grated orange rind
1 tbsp honey
1 tbsp orange juice (or Cointreau for grown ups)
1. Mix the butter, sieved icing sugar, orange rind and honey with an electric whisk.
2. Add the orange juice (or Cointreau) to loosen up the mixture. It needs to be a thick consistency, but not too lose or solid. You can add more juice or icing sugar to make more thin or thick as required.
3. Use a piping bag and medium size nozzle, swirl the icing onto the cooled cupcakes and decorate with seasonal sprinkles (I used gold stars, red and white sprinkles, red and green M&Ms/Smarties and not forgetting edible/non toxic glitter!)
4. Enjoy your cupcakes!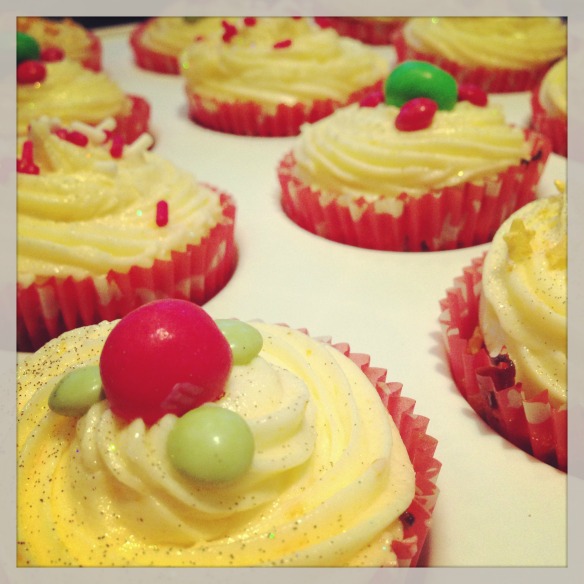 I am an English girl currently living in Brussels, Belgium. You can read more about me and see more photos of my beautiful cupcakes in my blog Lally of Leisure. Happy baking and a Happy New Year!
Pin this article on Pinterest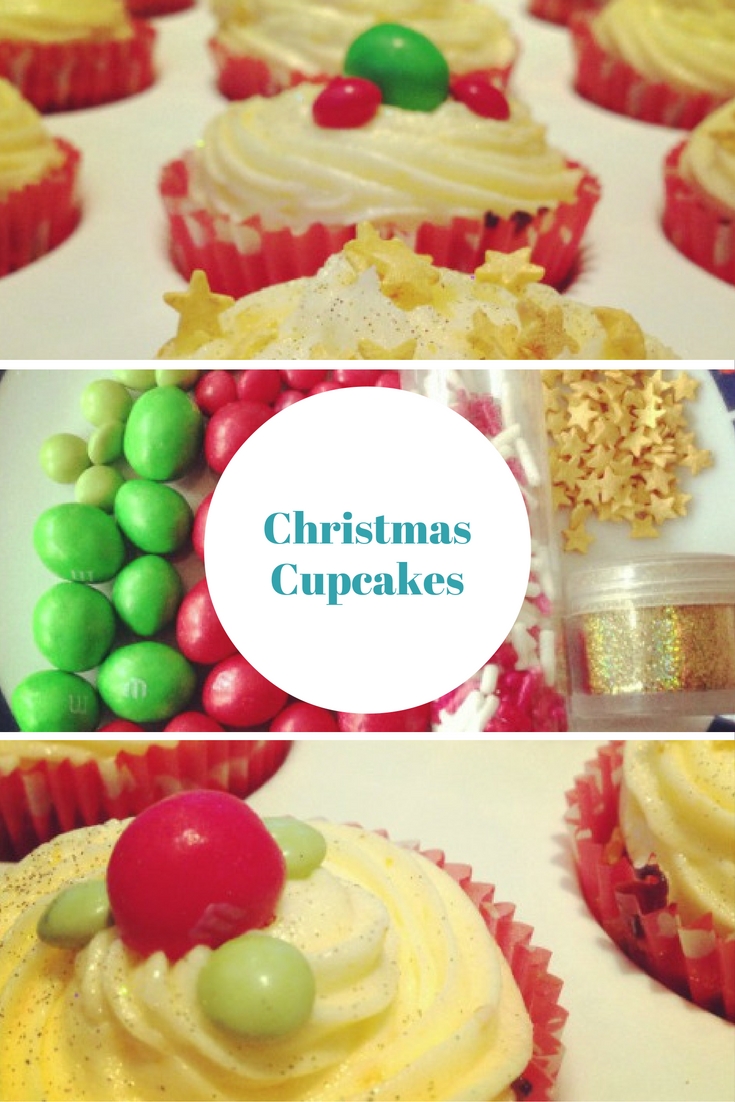 The following two tabs change content below.
Reiseblogger
bei
Travel on Toast
Ein Jahr Weltreise war nicht genug. Es zieht mich immer wieder in die Ferne - zu Städten, Roadtrips, Traumstränden, Winterzauber und leckerem Essen. Als hauptberufliche Reisebloggerin bringe ich euch hier zum Träumen, gebe praktische Hinweise und Geheimtipps - damit eure Reise unvergesslich wird! Über Instagram, Instagram Stories und Facebook nehme ich euch live mit.